Cooly Rocks On
---
[CORONAVIRUS UPDATE] – 22/04/2020
Cooly Rocks On has been cancelled following the recent government announcements. Cooly Rocks On will be back to rock in 2021! Save the date: 9 – 13 June 2021.
---
Music, dancing, cars, nostalgia and good old-fashioned family fun are all coming back to Cooly Rocks On, right here in one of the best destinations in the world.
Established in 2011, Cooly Rocks On™ has evolved to become Australia's largest rock'n'roll and nostalgia festival and a signature event on Queensland and Australia's event calendar. Set on a combination of outdoor stages and venues within the beachside streetscape of iconic Coolangatta, the highlight of Cooly Rocks On™ is the destination; the spectacular Southern Gold Coast beaches, the relaxed and friendly hospitality and family-friendly atmosphere for which the Southern Gold Coast is renowned.
In 2020, everyone's favourite events will be back including the Show 'n' Shine, Poodle Parade, Retro Markets, Dance Workshops, Miss Cooly Rocks On™ and the signature Street Parade. Car Cruises and Show 'n' Shines will continue to be the highlight of the weekend's activities.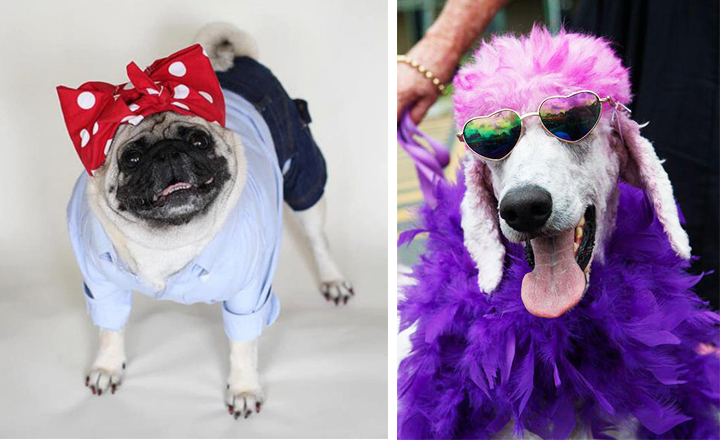 This year, Cooly will rock with an incredible entertainment line-up featuring headline artist direct from Los Angeles, California, Marcel Riesco who has toured world-wide with his blend of Roy Orbison inspired music paired with the best Rock'n Roll of the 50's and 60's.
Marcel will be joined by an impressive entertainment line-up of rock 'n' roll, rockabilly and swing bands, with the full artist program soon to be released, including Aussie legends Tony Worsley & the Blue Jays, A Tribute to The Delltones, Dennis Knight, and Cooly Rocks On™ Ambassador, Issi Dye.
There is so much to savour at Cooly Rocks On with cars, live music, dance displays, parades and markets, all set on stages, streets, parks and venues within iconic Coolangatta.
Live entertainment will rock continually delivering Rock'n Roll, Swing and Rockabilly from the 50's, 60's and early 70's and of course, the dance floors will be pumping. There will be roving entertainment, feature markets and food vendors activated in a beachside event site.
Hundreds of cars will display in what is the most beautiful and iconic location for a Show 'n' Shine anywhere in Australia. There are more car clubs participating than ever before and will underpin the classic culture. Show'n Shine cars can be manufactured up to 1979 which incorporates the heady days of the ultimate muscle car era blending perfectly with the colourful classics.
With the support of sponsor, Shannons, seven times Bathurst winner and V8 Supercar Hall of Fame Inductee, Jim Richards will again appear as Grand Marshal of the ever popular Cooly Rocks On™ Street Parade and will appear at Cooly Rocks On™ for meet and greets.
Whilst there always are so many new pieces to Cooly Rocks On™, all the favourite elements are still there cementing the festival as a signature event in Queensland.
Car Cruises, the Cooly Rocks On ™ Street Parade, Poodles and Pugs Parade, sky diving displays, market stalls and food vendors are all prominent features of the program.
Miss Cooly Rocks On™ and Miss Rockabilly Pageants are a pillar of the festival.
There are more reasons than ever before to mark your diary and taste and feel the best the 50's, 60's and 70's has to offer with Cooly Rocks On.
---
WHEN: Cooly Rocks On will be back in 2021
WHERE: Coolangatta
COST: FREE
---