Creekfest at Currumbin RSL
Creekfest presented by Soundlounge – an innovative and contemporary Artist program with the objective of offering our community a dynamic entertainment experience featuring emerging and established artists.
Get ready for 3 days full of epic free live music! This inaugural event is the brainchild of Soundlounge, the Gold Coast's premier live music venue for original, local, national and international touring acts that is located within Currumbin RSL.
This FREE all ages program will showcase over 20 LIVE performances across 2 outdoor stages, right on the beautiful Currumbin Creek. The artist roster is made up of high school students, emerging local artists such as Sofia Isella, Felicity Lawless and Luke Morris and established National acts such as Bobby Alu, Jack Botts and Karl S Williams. The program will also host a break dance world qualifier.
This outdoor event by the creek will also have a food truck, local legends Balter & Husk Distillers pop-up bar, plus more. Audiences can expect an outstanding mix of amazing performances at this family friendly event, and a great addition to the calendar.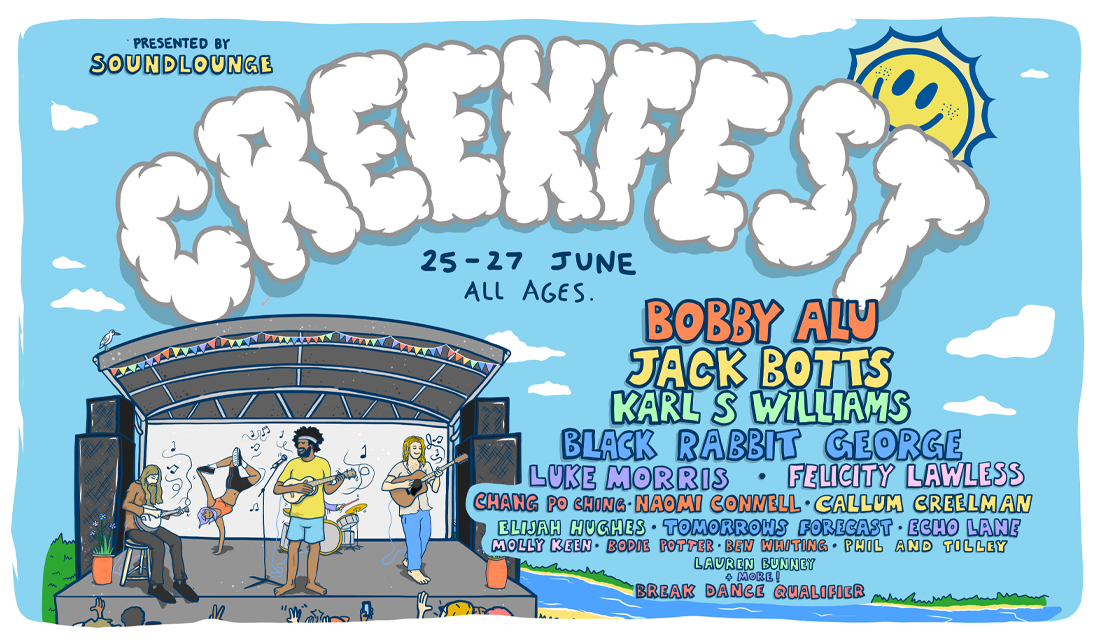 ---
WHEN: 25/06/2021 – 27/06/2021
WHERE: Creekside at Currumbin RSL on Currumbin Creek
COST: Free
---