Disney+ Drive-In
Join Openair Cinemas at Carrara Sports Precinct for 6 fabulous weeks of flicks from the latest Disney+ releases to throwbacks and fan favourites. This year, enjoy from the comforts of your car or kick back on comfy bean loungers with exclusive wait service at The Park.
Enjoy the freedom of choice at Disney+ Drive-In, with the debut of The Park, our new outdoor seating area presented by DoorDash. Tickets include comfy bean loungers for two, exclusive wait service and a dedicated volume controlled radio for the ultimate movie night out.
Ticket includes the following:
2 bean loungers
1 table with radio
Table service
Food & Drink
No cinema experience is complete without classic staples such as popcorn, confectionery and soft drinks, all of which will be available at the kiosk onsite. Ticket holders will also be able to order their favourite hot food from food delivery platform, DoorDash . All orders will be delivered to the DoorDash kiosk at the gate, and taken to the relevant car bay by our staff. No more rushing to eat before the film, or struggling to give an accurate location to your delivery driver. Alternatively, patrons are welcome to bring their own food and drinks (with the exception of alcohol) to enjoy from the comfort of their car.
Location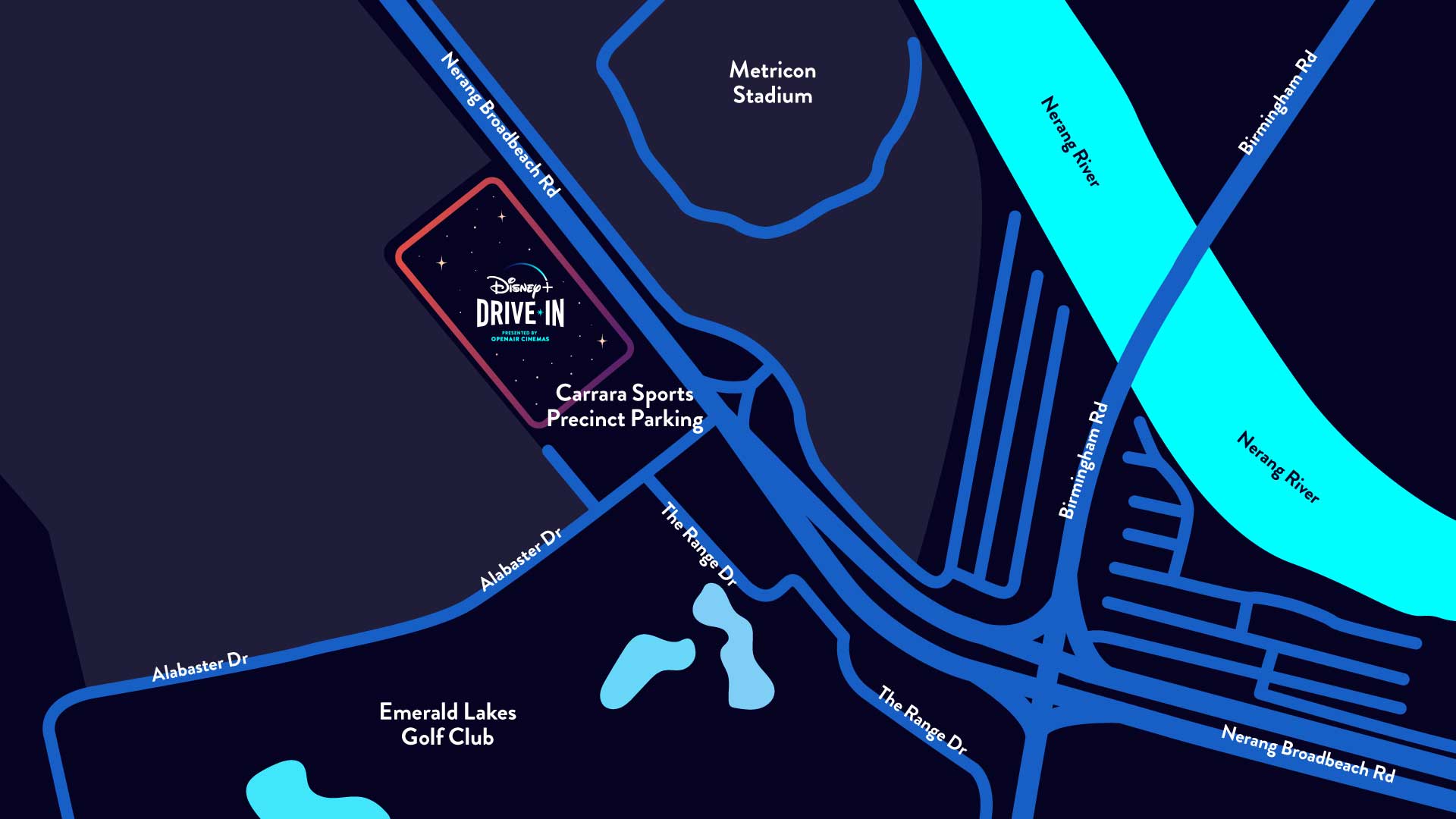 ---
WHEN: 25/11/2021 – 03/01/2022
WHERE: Disney+ Drive-In is located at the Carrara Sports Precinct Parking next to Emerald Lakes Golf Club. Entry is on Alabaster Drive.
COST: $42.53
---