Sand Safari Arts Festival
See Surfers Paradise transform into a precinct of art inspired by sand and sea with our award winning Sand Safari Arts Festival! You are invited on this journey to be inspired and uplifted by works of art designed to stretch imaginations and offer unexpected delights.
Embark on a new experience with something different to see day or night!
Giant inflatable art installations will take over Surfers Paradise during the Sand Safari Arts Festival. Keep your eyes peeled for our underwater visitors such as jellyfish floating in mid-air, an octopus inhabiting an iconic Surfers Paradise building and our family of squid enjoying the sunshine on our award winning beach.
The annual free event features the Australian Sand Sculpting Championships, drawing thousands of spectators to admire some of Australia's and the world's most talented sculptors, as they carve life-sized masterpieces.
COST: FREE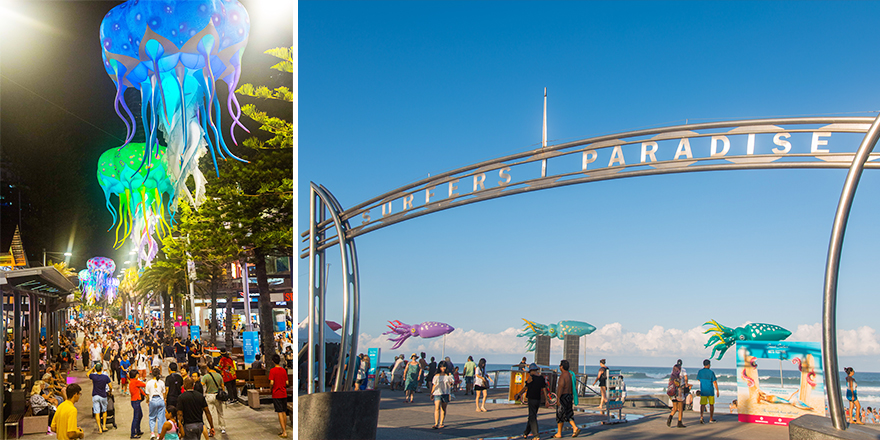 ---