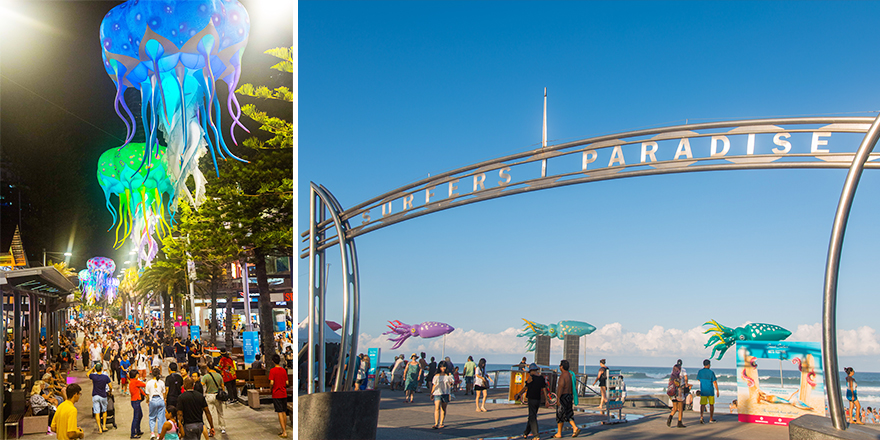 Sand Safari offers a wonderful place of discovery, where families and friends can connect, share and capture memories over 16 days and nights.
Be inspired by the intricate detail of the sand sculptures and vote for your favourite in the People's Choice Award!
Wander through the Artist Plaza in Cavill Mall and admire the work of local artists who have taken up residence during the festival. Participate in sand sculpting and sand art workshops.
An impressive feature of the event, the interactive sand sculpture, will be unveiled on 15th February. Named 'Ocean's Alley', it will be carved into life by our skilled sculptors over five days. Start your journey at 'Treasure Rock', the immense carved chair that will host daily mermaid book readings. Venture through the interactive walkway and follow the storyline of JAKE AND HEIDI'S TREASURE HUNT ADVENTURE in 3D.
As night falls the outdoor art takes on a new hue as pieces become illuminated across the beach and pedestrian areas.
Enjoy a meal at one of the precincts many cafes and restaurants and soak up the atmosphere that is our award winning Sand Safari Arts Festival!
Entry Price: FREE