SURFACE Festival
An explosion of art on every Surface in Miami this July!

3 — 17 July 2022

SURFACE, The Miami Street Art Festival is returning this July, with over 500 square meters of Miami receiving a new artistic treatment! From Sunday 3rd to the 17th of July visual artists from a variety of mediums will showcase their work across the many surfaces of Miami.

Art will explode onto the footpaths, fence lines, laneways and walls and audiences are invited to walk, ride, roll and stroll through the streets and witness the magic unfold.
1 July | Jaguar Jonze x Spectator Jonze Exhibition
Party to the musical and visual arts talent of tour-de force Jaguar Jonze. Jonze brings her 'Bunny Mode Tour' to Miami Marketta alongside some of her epic artwork to kick off the pre-party to Surface Festival '22.
3 – 17 July | Fence Line Exhibition
Walk, ride, roll and stroll through the streets along our festival trail and discover 80+ artists along Miami's front fences.
3 – 17 July | Murals
Live Murals will be popping up throughout Miami across the Surface Festival dates. Check out the featured artists!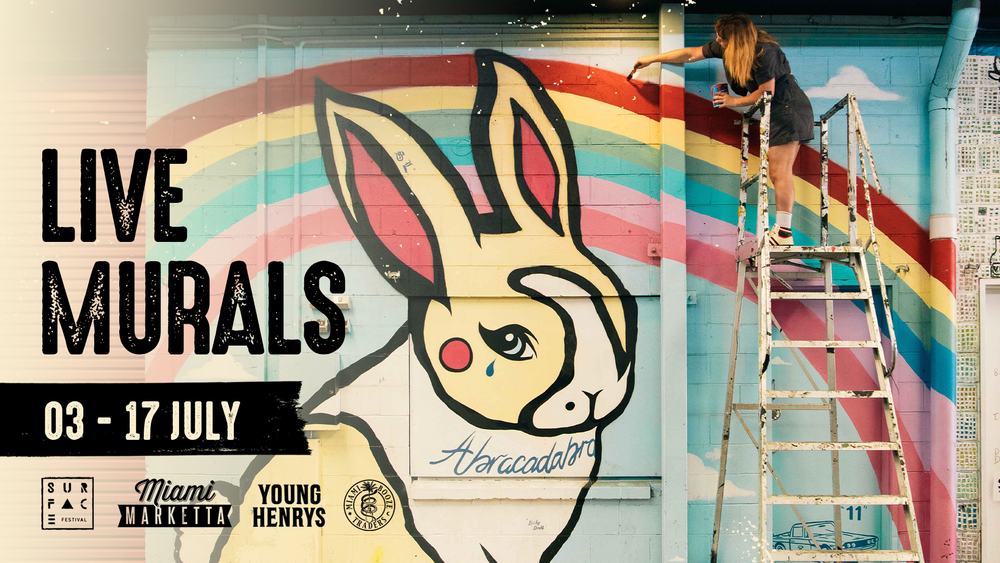 3 July | SLICK SURFACES with Rock n Slide
Rock'N'Slide Skateboarding take to the Miami Marketta laneway for a free, family-friendly, school holiday program with skateboarding + mural workshops, giveaways, prizes, djs + more!
3 July | Sunset Skate Sesh
Join the Young Henry crew + DJS in the Marketta laneway for a sunset skate sesh to kick off the opening day of Surface Festival!
6 – 7 July | 100/100 Gallery Exhibition
100/100 is part affordable art fair, part party and all parts love affair with the arts.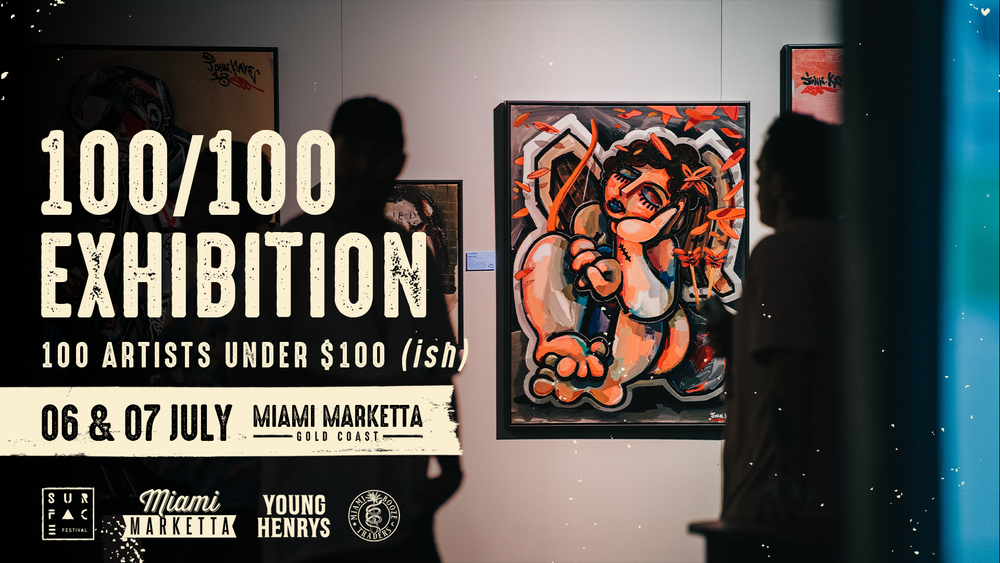 6 July | Social Muscle Club
Social Muscle Club: Equal parts performance, party, and game. The newest club to hit the coast, for the first time in Australia all the way from Berlin.
9 – 10 July | PAINT BY NUMBER with DANIELA FOWLER
Your chance to be the artist and contribute to one of Surface Festivals large scale murals yourself this year by joining artist Daniela Fowler "Paint By Numbers".
10 July | Pete Murray x Surface Festival
Join Pete Murray, The Beautiful Girls, DACY and more – Sunday 10 July for a throwback Sunday session sure to warm up those winter blues!
15 July | SPIRIT OF MIAMI with Granddad Jack's
Be the first to taste the limited release Surface Festival gin created by Granddad Jack's. Label competition artworks on exhibition with the winning artist's label announced!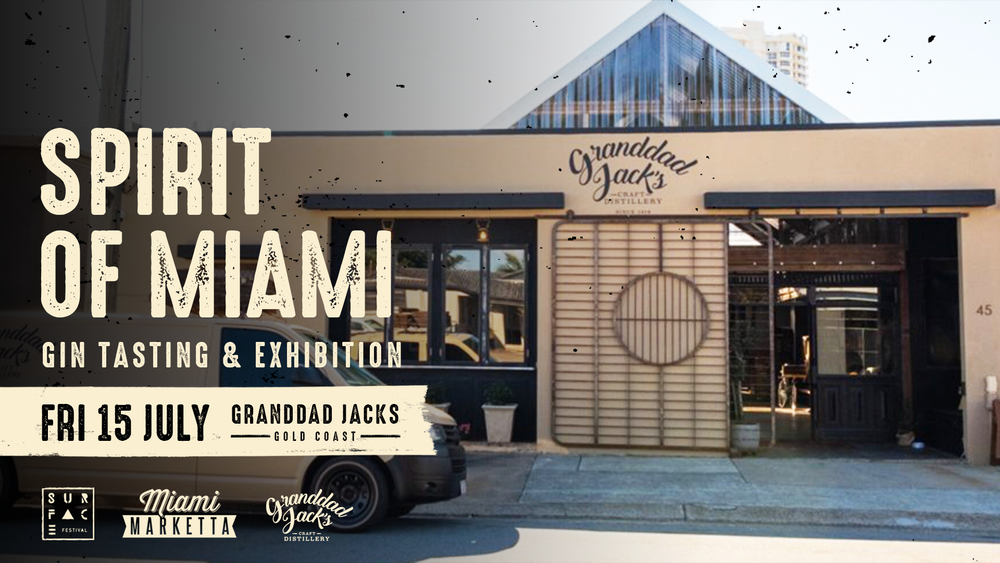 17 July | Meg Mac x Surface Festival Closing Night
Join Meg Mac, Tyne-James Organ + Ivey for an epic afternoon in the Miami Marketta Laneway on Sunday 17th of July!
---