Unicorn Festival at Carrara Markets
Gold Coast's first ever Unicorn Festival! Join Carrara Markets for a rainbow glitter infused weekend! Come along to a Unicorn extravaganza catered for the young and young at heart.
Have the weekend of your dreams with an abundance of unicorn market stalls, creative kids workshops, magical entertainment and fun food, all under the one roof!
The festival will open from 9am to 3pm daily, with free entry and free parking at the markets. The event is fully undercover and located inside the 1,000 square metre Events Arena.
Unicorn Market Stalls
For those with a Unicorn addiction you'll find a tonne of unicorn inspired merch, clothing, jewellery, gifts, toys and more!
Unicorn Beauty Zone
It's time to be a Unicorn with the ultimate in Unicorn beauty makeovers. Visit the Glitter Girl Unicorn Glitter Bar for a dazzling glitter makeover and glitter hair braids. Ideal for kids and adults. Creator and founder of Glitter Girl, Sophia Rizzo and her #GlitterGirlTribe will create glittery magic with fabulous Glitter Makeup & Hair sessions starting at $5.
Plus you can stock up on your glitter essentials at the Glitter Girl merchandise shop. Unicorn glitter pots, glitter gel, glitter gloss, glitter eyeshadow, glitter palettes, hair accessories, jewellery and more!
Unicorn Psychic Readings
Unicorns are the most enchanting of mystical creatures, the symbol of miracles, purity and magic. They have a distinct spiritual energy and a reading can allow you to harness the power of the Unicorn.
Unicorn Creative Club
A chance to enjoy old fashion creative fun in a dazzling unicorn way! A number of creative workshops will be on offer including unicorn slime making, sand art, magic wand making, unicorn fairy gardens and more.
Unicorn Food
Get ready to be taken on a Unicorn food journey with rainbow slushies, unicorn cupcakes, fairy floss, ice cream, popcorn, sweets & treats.
Unicorn Kids Disco
Our awesome Unicorn DJ will play the latest hits for you to show us your hip hop dance moves. Loads of dance prizes, games and lots of fun for all ages!
Unicorn Activities
Kids will love the Unicorn Pony Rides, Unicorn Pony Photos, Unicorn Face Painting and Unicorn Balloons!
Come Dressed Up!
There's never been a better time to be a unicorn! Come along dressed in your most magical outfits … prance around in a tutu, fairy wings, unicorn headband, rainbows, sparkle and bling! Spot prizes for the most dazzling unicorn fashionistas!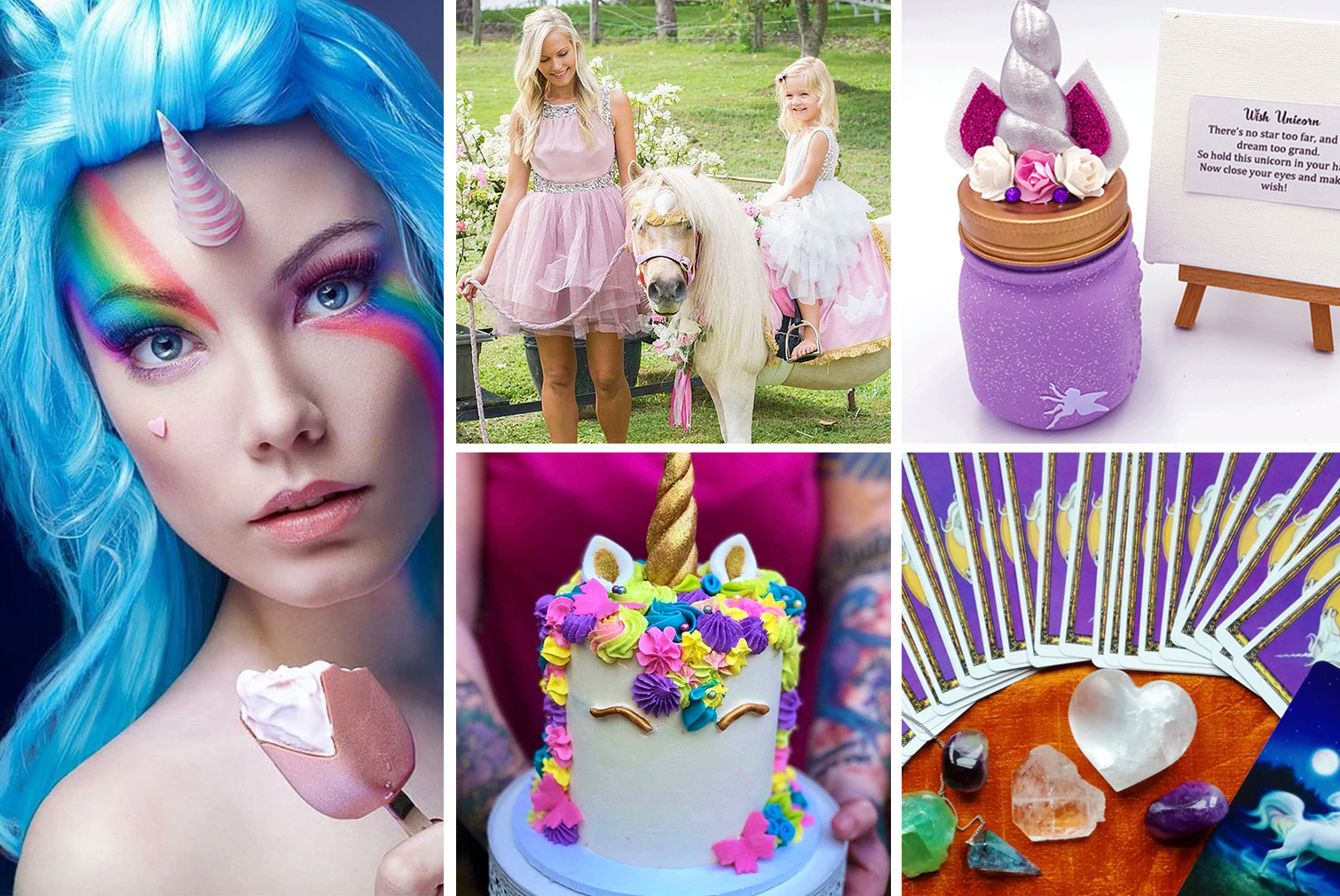 ---