VIVA Surfers Paradise 2020
---
[CORONAVIRUS UPDATE] – 23/04/2020
VIVA Surfers Paradise has been cancelled following the recent government announcements.
---
Music legends live on at VIVA Surfers Paradise, Australia's ultimate tribute artist festival. With a program of free live performances and events spanning multiple genres and decades, you can celebrate the music, memories and moments of legendary icons both past and present.
VIVA Surfers Paradise provides 10 days of classic entertainment suitable for all ages. Musical acts and local dance troupes will set the mood in Cavill Mall with back-to-back performances during the day. In the official VIVA Theatre Marquee you can see a unique Feature Show every night, brought to you by Elvis Tribute Artists and world-class Tribute Acts able to recreate the sound and style of your favourite rock, pop and soul artists.
In 2019, VIVA welcomes John Blunt performing as Freddie Mercury in The Killer Queen Experience, Greg Andrew in the Elton John Experience, The Beatlegs as The Ultimate Beatles Tribute and Mark Andrew in his genre-defying Dead-Set Legends Show.
The twinkle in VIVA's eye is Elvis Presley, who will be embodied by international Elvis Tribute Artist guests, Diogo Light and David Lee. Australia's very own Brody Finlay, the reigning VIVA Ultimate Elvis Tribute Artist Contest winner and Parkes Elvis Festival winner 2019, also joins us for one very special performance.
Additional event highlights include the Car Show 'N' Shine, with over 70 original classic model cars on display, the Renewal of Vows ceremony, officiated by the Gold Coast's very own Elvis marriage celebrant, and a dazzling gospel performance by Diogo Light and the Brisbane Gospel Choir.
Come and see for yourself how legends were made and walk away with your own great musical memories, at VIVA Surfers Paradise.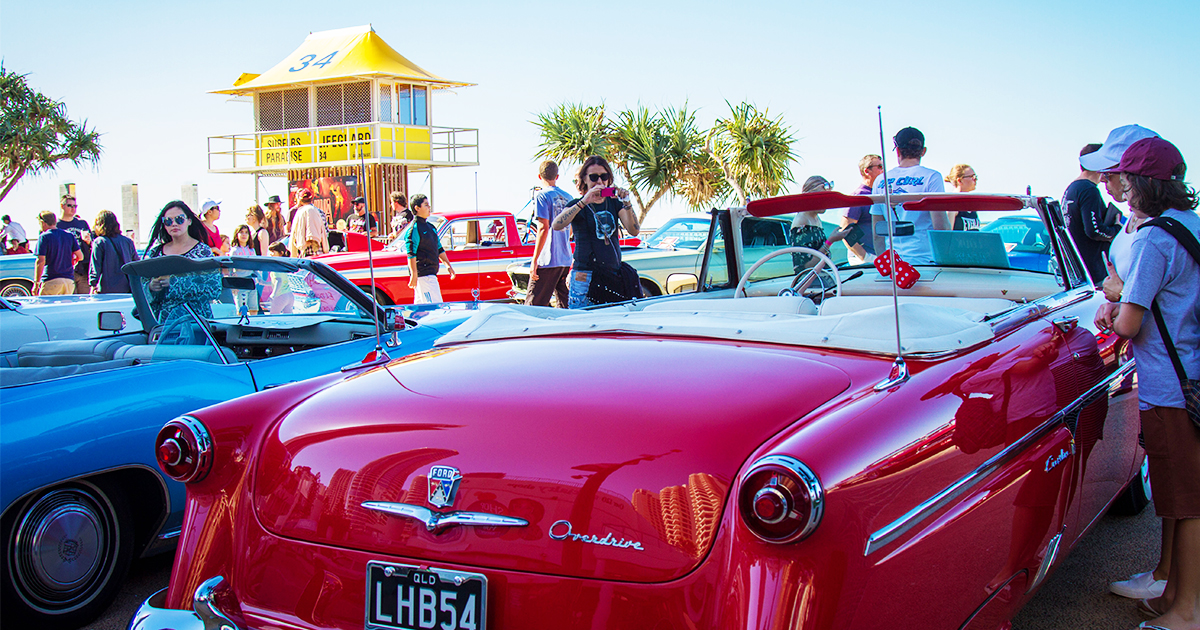 ---
WHEN: VIVA Surfers Paradise will be back in 2021
WHERE: Surfers Paradise
COST: FREE (with ticketed seats available)
---