FATHER'S DAY – SUNDAY, 5 SEPTEMBER 2021
Do you feel like spoiling your dad this Father's Day? We have made up a list of the best experiences and goodies you can find on the Gold Coast to celebrate him!
Experiences
1. eFoilgc
eFoilgc are the foiling pioneers with more than 8 years of foiling experience across Kitefoiling, Supfoiling, Wingfoiling, and eFoiling. They teach on Liftfoils electric hydrofoils, aka EFOIL – the safest and most advanced craft on the market, the perfect eco machine: emissions, pollution, and noise-free. They offer specialized classes with transferable skills for Surf, Wing, Sup, and eFoiling. GET YOUR DISCOUNT HERE.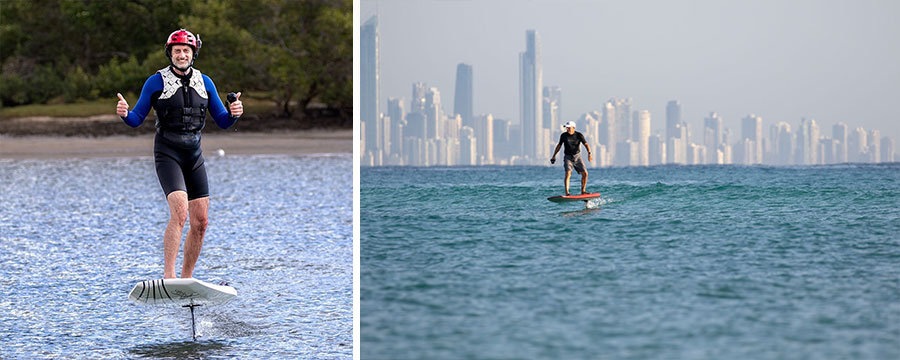 ---
2. Shooting Centre
Let off some steam at The Shooting Centre in Southport! It caters specifically for inexperienced and unlicensed shooters. A Shooting Range Officer is assigned to you, who will instruct you on how to safely operate a firearm and shoot correctly. All guns are harnessed in a tether frame to prevent anyone from getting hurt while allowing you to fully operate the firearm. GET YOUR DISCOUNT.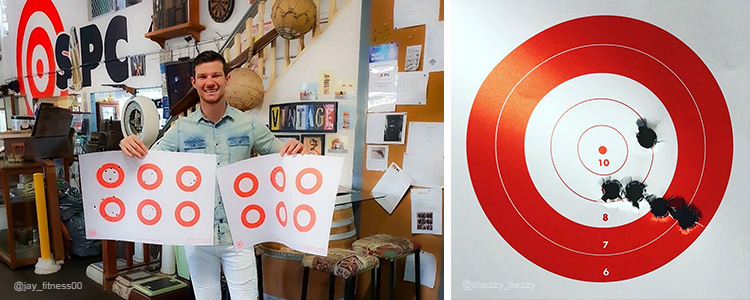 ---
3. Gold Coast Helitours
Gold Coast Helitours offers a range of different tours to discover the Gold Coast from above! Their luxurious helicopters will sweep you across the picturesque waterways, rolling hills and, of course, the golden beaches and towering high rise of the Gold Coast. GET A FREE PHOTO.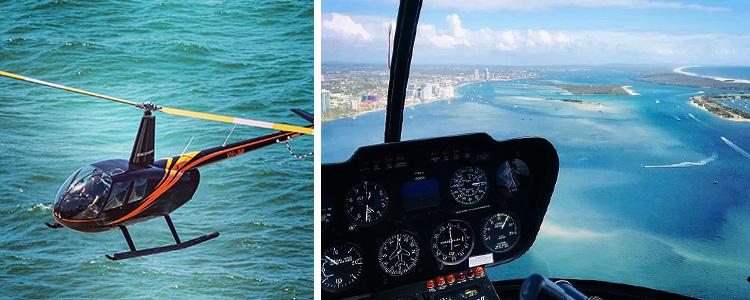 ---
4. iFLY Indoor Skydiving
Learn how to fly in a wind tunnel above a massive wind generator at iFLY Indoor Skydiving. All you have to do is step into the wind tunnel and you're lifted into flight on a cushion of air. Of course, the trained instructors at iFLY will help you during your experience. GET 10% OFF.
Make sure that you pre-book the "high fly" for an extra $15.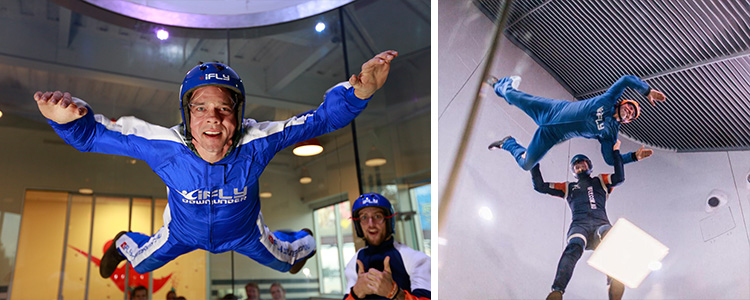 ---
5. Hop on Brewery Tours
If you're looking for the best brewery tour in Brisbane or the Gold Coast, Hop On Brewery Tours have you covered. Their craft beer tours get you sampling hand-made boutique beers throughout the region as they showcase the best, freshest, most delicious beer around! GET YOUR DISCOUNT HERE.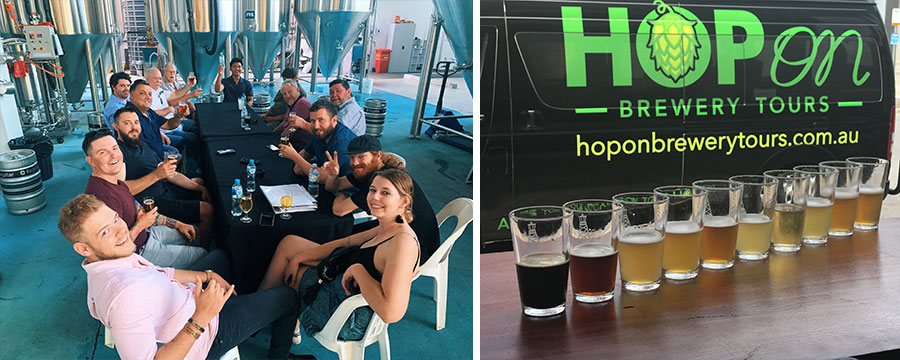 ---
6. Brunch at Currumbin Wildlife Sanctuary
Join Currumbin Wildlife Sanctuary from 8.30 am on Sunday, 5 September for a delicious 3-course brunch fit for a king. Enjoy wandering wildlife and live music on the Village Deck while the kids play lawn games on the green.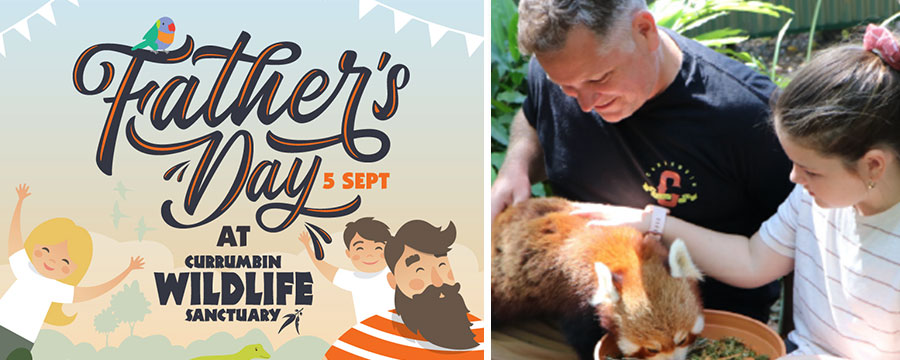 ---
7. Spirit of Gold Coast
With only minutes from your doorstep Spirit of Gold Coast will have you up close and personal with these majestic mammals as they perform some of the most amazing acrobatic displays that only Mother Nature can choreograph. GET YOUR DISCOUNT HERE.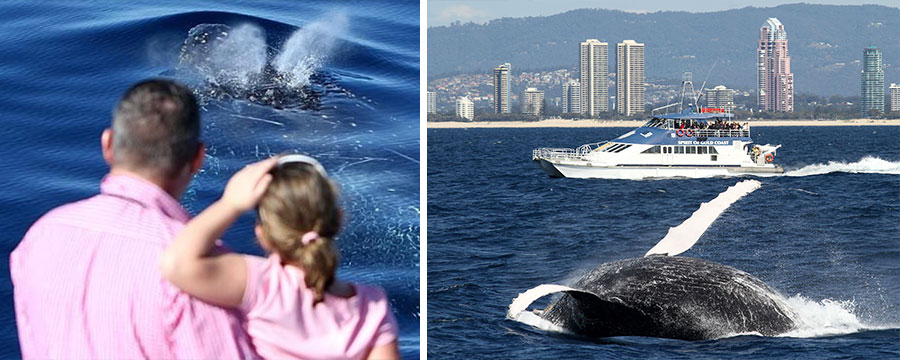 ---
8. Zero Latency
Visit Zero Latency in Southport, for the best VR experience you can get! Put on your VR headset, strap yourself into one of the backpacks, pick up your controller and be prepared to be transported into a new reality, where the unexpected happens. Enjoy fighting zombies, exploring mystical places or challenging your friends on space stations. GET 10% OFF.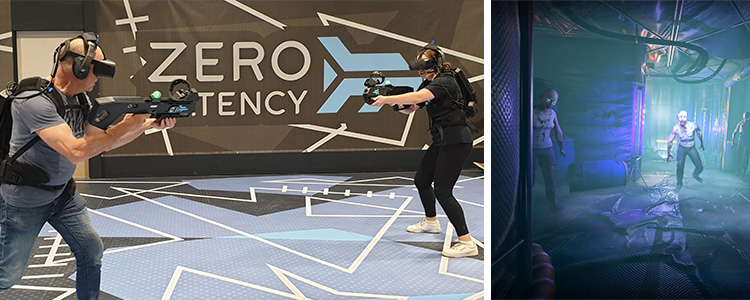 ---
Goodies
1. Sporty's Warehouse
Sporty's Warehouse is the biggest sports store in Australia! There is no better place to find a Father's Day present for your old man. Find them in Bundall or online for your shopping needs. GET YOUR DISCOUNT.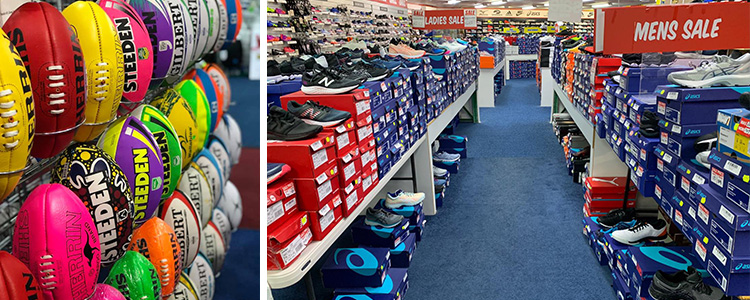 ---
2. Custom Engraving
If finding your dad a present gives you a headache, why not get him a personalised engraved mug or golf balls from Trophy Innovations & Engraving in Mudgeeraba.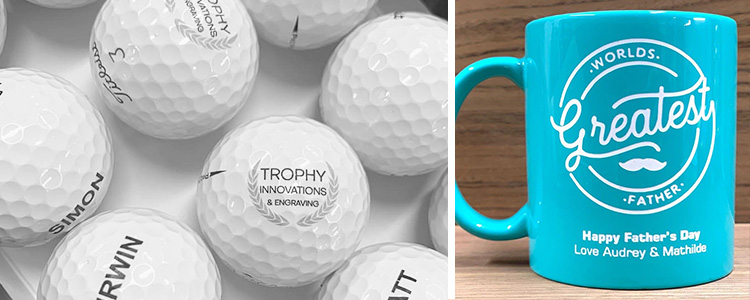 ---
WHERE TO PLAY GOLF ON THE GOLD COAST
With more than 35 courses coastwide, the Gold Coast has the most golf courses per capita in the whole of Australia! To see our pick of the best public golf courses around the coast read our blog below.