There is more to do on a rainy day on the Gold Coast than you think! If you feel stuck inside by the weather, check out these great indoor destinations below!
Don't forget to bring your Hello Gold Coast Discounts with you, and share your experience with us on Instagram with the hashtag #SayHelloToGoodTimes!
---
Once you put on your VR headset, you will be transported into another world. Where the sun shines brighter, the air is less foggy… and where zombies will try to eat you alive! Make sure to bring your friends with you so you can confront the dead as a TEAM! Pick your game and book online here.
👉   Get 10% OFF with Hello Gold Coast

34 Smith St Motorway, Southport

---
You are left in a room with your team, can you escape in under 60 minutes? Find clues, solve puzzles, and escape the madness before the time runs out. Pick your game and book online here.
👉   Get 10% OFF with Hello Gold Coast

3177 Surfers Paradise Blvd, Surfers Paradise

---
Does the thought of a rainy day bring you down? Then Hop On Brewery Tours will put a smile on your face! Their craft beer tours get you sampling hand-made boutique beers throughout the region as they showcase the best, freshest, most delicious beer around! Get 10% OFF with Hello Gold Coast.

Gold Coast tours pick up from Helensvale Station, Sandbar (Surfers Paradise) & Loose Moose (Broadbeach)

---
The Escape Hunt experience is all about quick-thinking and teamwork to solve tricky puzzles, crack codes and brain challenges in a race against the clock. It is exciting, addictive, challenging, educational and above all, fun! Get 10% OFF with Hello Gold Coast.

 2/162 Scarborough St, Southport

---
Well, of course we were going to include the most epic Timezone in Australia! Timezone Surfers Paradise recently went through an extensive renovation, which has turned this already iconic Gold Coast landmark into a state-of-the-art, all-inclusive entertainment hub in Surfers Paradise.
You can also visit Timezone in Robina and Coolangatta, which are both indoors so no need to stress about the weather! You might find yourself wishing for more rain just so that you can spend enough time discovering all of the cool entertainment options in the venues…

Paradise Centre, Cavill Ave, Surfers Paradise

The Strand, 72-80 Marine Parade, Coolangatta

1 Robina Town Centre Dr, Robina

---
The Shooting Centre specifically caters for inexperienced unlicensed shooters. A Shooting Range Officer is assigned to you, who will instruct you on how to safely operate a firearm and shoot correctly. All guns are harnessed in a tether frame so as to prevent anyone getting hurt. It still allows you to fully operate the firearm, but does restrict you from moving it out of the shooting bay. Shoot 5 different guns for only $130 all-inclusive with Hello Gold Coast.

 76 Ferry Rd, Southport

---
Put on your game face and come on over – their glowing ten pin bowling alley adorned with neon lights and upbeat music will bowl you over! For an affordable price, their awesome package deals give you access to the ultimate combo of adult and kid-friendly activities that promise to keep you entertained for hours on end.

Paradise Centre, Cavill Ave, Surfers Paradise

1 Robina Town Centre Dr, Robina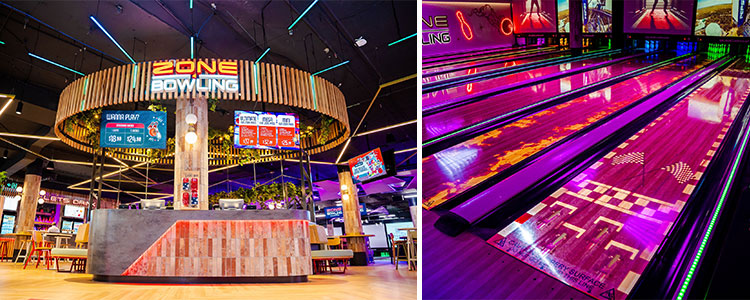 ---
INFINITY is a mind-blowing journey into spectacular, futuristic maze like worlds of wonder – an extraordinary series of around 20 multi-sensual environments filled with unique special effects, atmospheric sound fields, ultra groovy music and illusions that appear to go all the way to infinity! Get 15% OFF with Hello Gold Coast.

Chevron Renaissance Centre, Surfers Paradise

---
iFLY Indoor Skydiving is the latest, most exhilarating, involving and rewarding activity imaginable… if you are 3 or 103 years old. Everyone can now learn to fly in a state-of-the-art, fully-controlled and safe environment. And the all-round viewing platform lets you share the magic with family and friends. Book now (Use code "HGCONLINE" to save 10%).

 3084 Surfers Paradise Blvd, Surfers Paradise

---
Your self-guided adventure is sure to astonish as you come face to face with remarkable relics and rare treasures from around the World. With almost 9,000 square feet to explore, you will discover more than 400 genuine artifacts, amazing stories of history and adventure, magic, mystery, incredible illusions, fun interactive games, life-size figurines of unusual characters who actually lived and unbelievable movies! Get 10% OFF Candy and Merchandise with Hello Gold Coast.

Cavill Mall, Cavill Avenue, Surfers Paradise

---
GOLD COAST SHOPPING
Rainy days are the perfect excuse to enjoy some "me time" in your favourite Gold Coast shopping centre!