Discover JW Marriott Gold Coast Resort & Spa lobby bar's famous cocktails and high-tea experience, matched with your favourite food menu choices.
Be seen, relax or get lively. People are drawn to Chapter & Verse's central and welcoming space that accommodates a variety of modes and customers throughout the day and night, all designed to let you enjoy your time together.
Chapter & Verse is known for its high tea signature experience, designed for intimate celebrations, or a favourite social ritual. The experience is interpreted through ingredients, presentation and theming.
Aimed to create a surprising artistic experience and atmosphere throughout the venue, Chapter & Verse's music program features a series of interesting live performers, each telling a new story. Experience genuine and warm hospitality in a place designed to relax and unwind.
High Tea Gold Coast Experience
Indulge in Chapter & Verse high tea experience. A resort tradition created by a culinary team using local ingredients sourced from the Gold Coast Hinterland. Each homemade product is inspired by the echo of birds in the peaceful and tranquil environment surroundings.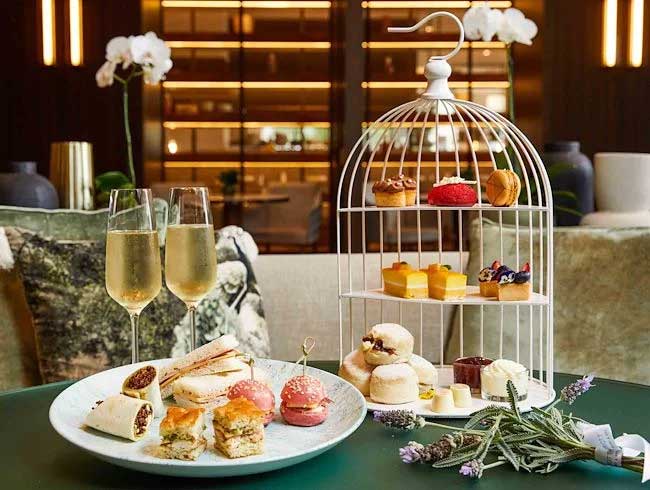 TRADITIONAL HIGH TEA
Indulge in a variety of both sweet and savoury dishes, in addition to freshly baked scones with double cream and homemade jams.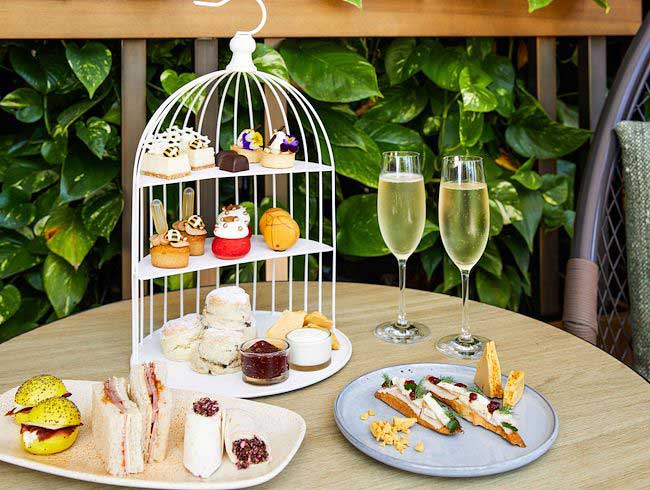 HIGH SEAS
Showcasing locally harvested seafood for the ultimate sea to table experience. Ocean treasures include natural oysters, tiger prawns, green lip mussels, Moreton Bay bugs, seared tuna open sandwich, smoked salmon tartine with capers & dill and spanner crab sandwich.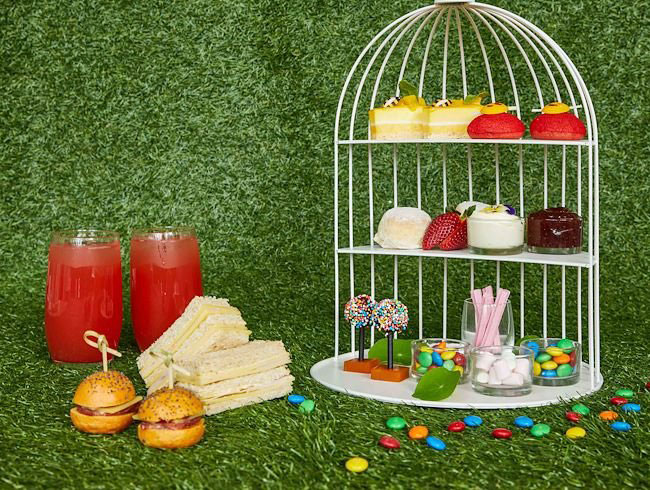 TEENY TINY TEA
Inspired by the beauty and charm of the resorts signature high-tea, our teeny tiny tea is crafted with a variety of both sweet and savoury dishes with kids flavours in mind.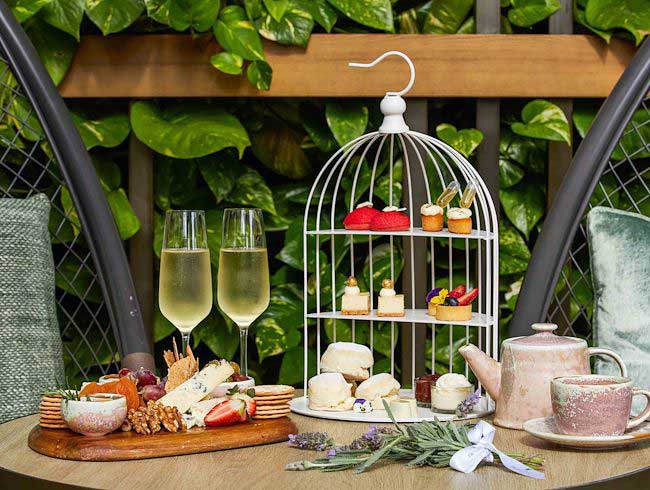 HIGH CHEESE
What's not to love about a high tea crafted with all cheese! Decedent delights include Brie, blue and Cheddar cheese, served with quince paste, honey, dried fruit, grilled sourdough, crisp bread and crackers.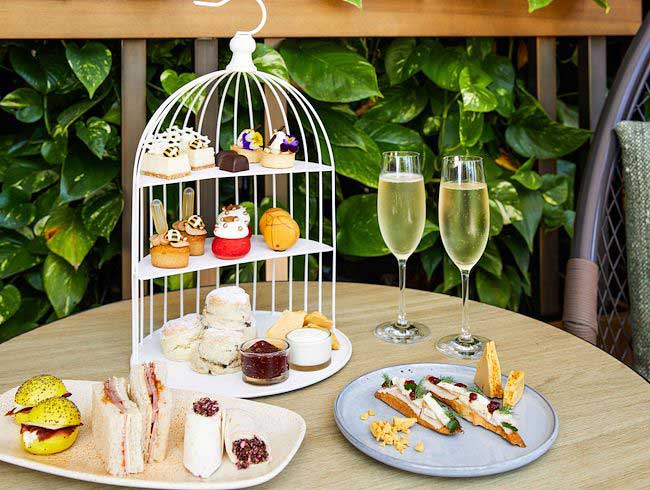 HIGH BEES
Infusions of Spring sweetness includes honey ham roll with tomato and rocket, honey glazed turkey with Brie cheese and cranberry tartine, in addition to freshly baked scones with double cream and honey.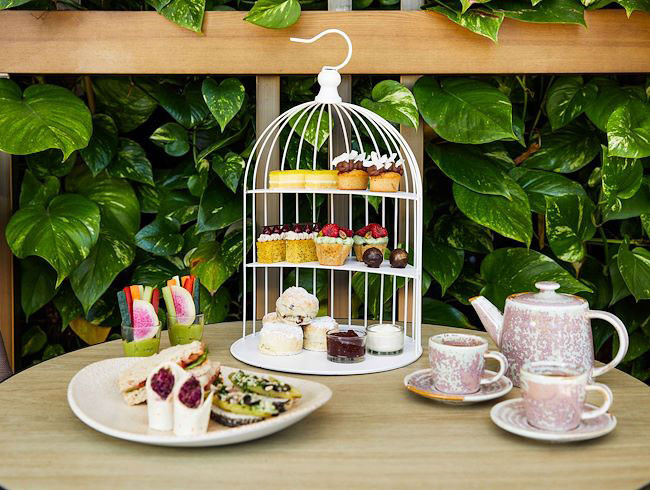 HIGH SEEDS AND LEAVES (V)
For lovers of the land, indulge in an array of plant-based vegan items from the JW Garden.
Heading to JW Marriott Resort & Spa? You might also like these: