OUR TOP GOLD COAST KIDS ACTIVITIES TO PLAN YOUR NEXT HOLIDAYS
Keeping your kids busy during your next holiday will be a breeze with these top Gold Coast Kids Activities. Don't forget to check out our exclusive discounts while booking!
---
1. iFLY Gold Coast
iFLY Indoor Skydiving is safe for kids, challenging for adults and exciting for teens! Whether you're 3 or 103, iFLY will offer your family the most exhilarating, involving and rewarding experience. Get inside the giant glass tube and get lifted into flight by the massive wind generator. This ultra-safe environment also offers the all-round viewing platform that lets you share the magic with your family. Book now (Use code "HGCONLINE" to save 10%).
Surfers Paradise

---
2. Infinity
This unique and unforgettable experience will take you and your kids through a mind-blowing journey into spectacular worlds of wonder. Located in Surfers Paradise, this Family Fun attraction is enjoyed by all ages! Visit INFINITY and challenge your senses through the 20 multi-sensual environments filled with unique special effects and illusions! Book now (Use code "hellogconline" to save 15%).
Surfers Paradise

---
3. Ripley's Believe It Or Not!
The Surfers Paradise favourite, Ripley's, has undergone massive renovations and have lots of new attractions on offer! Visit them daily from 10am to 9pm and try their brand NEW 7D Moving Theatre! This is definitely one of the Gold Coast kids activities not to miss! Book with this link to save 20% on Combo Tickets.
Surfers Paradise

---
4. Misono Surfers Paradise
The teppan experience at Misono Surfers Paradise is known for being a fun family favourite. Kids absolutely love the skilled teppan chef's performances. Think intricate knife work and flying prawns
Book now.
JW Marriott Gold Coast Resort & Spa, Surfers Paradise

---
5. Build-A-Bear Workshop
Build-A-Bear Workshop is a magical place, where dreams (and stuffed animals) are made. Discover the playful world of Build-A-Bear and enjoy every part of the bear-making experience. From giving your new furry friend a heart filled with wishes, personalising it with clothes and accessories to giving it a name on the birth certificate. Visit Build-A-Bear Workshop in Surfers Paradise (at Soul Boardwalk Cavill Ave) or Broadbeach (at Pacific Fair Shopping Centre) and don't forget to use your exclusive discount coupon!
Surfers Paradise & Broadbeach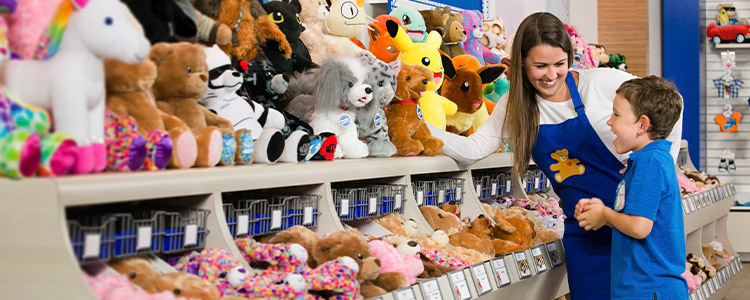 ---
6. High Tea at Chapter & Verse
Indulge in Chapter & Verse high tea experience. A resort tradition created by a culinary team using local ingredients sourced from the Gold Coast Hinterland. Each homemade product is inspired by the echo of birds in the peaceful and tranquil environment surroundings.
Inspired by the beauty and charm of the resorts signature high-tea, our teeny tiny tea is crafted with a variety of both sweet and savoury dishes with kids flavours in mind. Book now.
JW Marriott Gold Coast Resort & Spa, Surfers Paradise

---
7. Gold Coast Hydrofoil Tours
eFoiling on the Gold Coast is one of the best activities you will find. The professional coach's goal is to get you and your kid eFoiling on your first experience. They will also ensure that you'll be safe and have a fun experience. You can count on them to provide a memorable and best foiling adventure! Book now (Use code "HELLO15" to save 15%).
12+ years old and minimum 40kgs
Marriott Marina, Surfers Paradise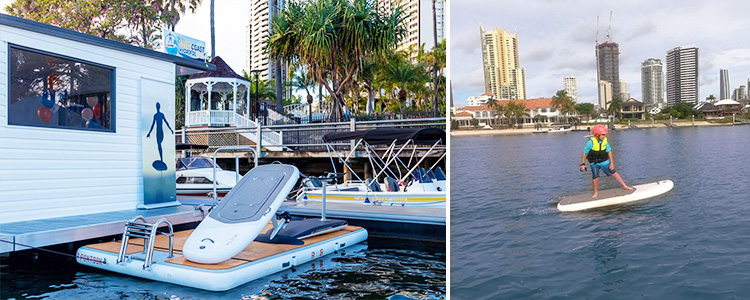 ---
8. Zone Bowling
Zone Bowing Surfers Paradise has ARRIVED! Experience a Zone Bowling first – interactive Bowling lanes! All right next door to over 250 of the latest and greatest Arcade games, Laser Tag, Mini Golf, Bumper cars and more, at the iconic Timezone Surfers Paradise. Now featuring: Updated Bowling area, all-NEW Timezone with over 90+ Arcade Games, a MASSIVE Prize Shop, all-NEW Bumper Cars, Upgraded Cafe & dining space with a delicious new menu. Book now!
Surfers Paradise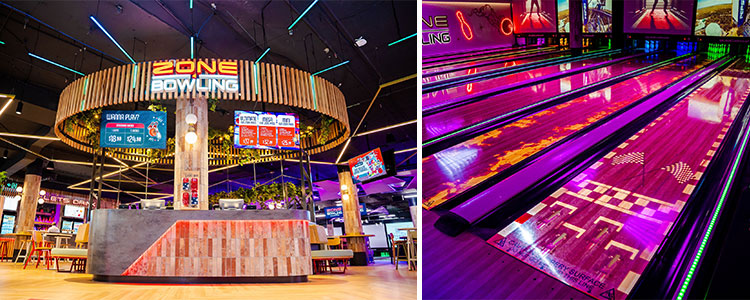 ---
9. Padlock'd Escape Rooms
Padlock'd Escape Rooms is perfect for families with awesome family-friendly rooms that can be played between 2 to 8 players. Once you pick your game, you will be left in a room with your team to try and escape in under 60 minutes. Find clues, solve puzzles, and escape the madness before your time runs out! Book now (Use code "hellogc10" to save 10%).
Surfers Paradise

---
10. Currumbin Wildlife Sanctuary
Enjoy some Family Fun at Currumbin Wildlife Sanctuary! Meet Blinky Bill and the hundreds of native Australian animals on display in the natural bushland and rainforest settings. There's more than animal encouters at the sanctuary. Don't miss out on the photo opportunities, Segway Safaris and the Free Flight Bird Shows. In addition, you can educate the kids at the Currumbin Wildlife Hospital with a history of Australian wildlife preservation.
(📷 Rafael Ben-Ari – Photojournalist and Travel Photographer).
Currumbin

🏷  Download your exclusive discount here!
---
11. Mountview Alpaca Farm
Not only can you feed the alpacas but you can also walk them around the vineyard grounds, get some cool selfies to make your friends jealous and get the best alpaca cuddles around! Order a picnic basket from the vineyard & share time with your new fluffy friends in a relaxed and country setting next to Canungra Creek at Mountview Alpaca Farm!
O'Reilly's Canungra Valley Vineyards, Canungra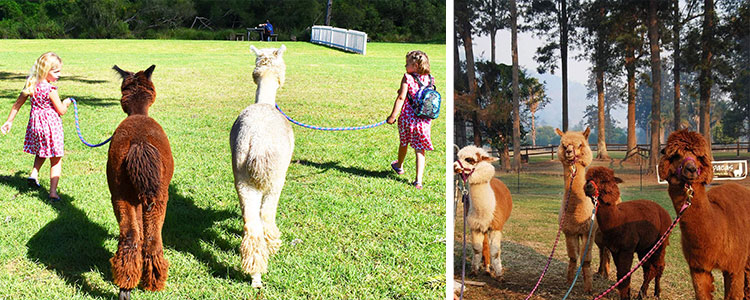 ---
12. Lost Locks Escape Rooms
Lost Locks Escape Rooms is a locally owned and operated escape room attraction located in the heart of Surfers Paradise. Staffed by long-term enthusiasts who want to see everyone else get the chance to play more escape rooms with the new stories, themes, and twists and takes on puzzles for everyone from the first-timer to the old-hand. Book now (Use code "HELLOGC10" to save 10%).
Surfers Paradise

---
13. The Wax Museum
Listed as a Great Wax Museum of the World, the Gold Coast Wax Museum in Surfers Paradise is the largest in the southern hemisphere. So why not take your kids on a tour and introduce them to Movie Stars, Scientists, Explorers, Villains and World Leaders? Of course, they are all presented with startling realism and dressed in authentically reproduced costumes of their times.
Surfers Paradise

🏷  Download your exclusive discount here!
---
14. Timezone
Timezone Surfers Paradise, Robina and Coolangatta feature a variety of attractions for the whole family under one indoor roof! Including Laser Skirmish, Bumper Cars, Basketball Games, Mini Golf course, and the full size ten pin bowling. In short, entertain the whole family with over 350 Games, Interactive Games, Shooting Gallery, Driving Games, Air Hockey and many others!
Surfers Paradise, Robina and Coolangatta

---
15. Putt Putt Mermaid Beach
Putt Putt Mermaid Beach is the perfect Mini Golf for all ages. Amaze your kids with the 3 fantastically themed mini golf courses! Choose your favourite theme and get putting! The Jungle Trail will take you on a wildlife adventure with talking parrots and elephants. The Fun Run is the most challenging with its motorised obstacles and spinning windmill, but it certainly isn't less fun! Want something more relaxing? In that case, try the Waterways, an escape to an island paradise with cascading waterfalls and marine creatures.
Mermaid Beach
🏷  Download your exclusive discount here!
---
DO YOU HAVE A BIRTHDAY COMING UP?
Are you planning a birthday party on the Gold Coast? If you are, make sure you check out our blog below! You will find great ideas and of course, lots of exclusive discounts!